Puraflo ® Peat Fiber Biofilters
YOUR CONTACT FOR

PURAFLO®

SALES IN PENNSYLVANIA!
AS MANUFACTURER'S REP & DISTRIBUTOR, WE PROVIDE SUPPORT TO DESIGNERS, AND CERTIFY INSTALLERS AND SERVICE PROVIDERS
SEO Training Webinar….coming soon!



Peat filter enables the use of less space-consuming (height and width) At-Grade Beds
10-19″ SHWT & min 16″ Rock, size based on soil scientist loading rate
>=20″LZ, based on perc rate (eligible for 40% area reduction)
"BTG" custom-fit REPAIRS – OFTEN THE ONLY FIT!
High-lignin, most durable, processed Irish peat (15 yr life expectancy,

not

sphagnum moss from Canada!)
Shallow profile poly modules (for high water table and bedrock)
Pressure-distributed to each module, time-dosed delivery
No moving parts within each module
Each module is 24″ shallow profile.
Lid at surface outlines the extent underground – less likey to be crushed!
$/cubic yard of treatment fiber – BEST DEAL!
Loading up at Anua's North American plant, Greensboro, NC


Unloading at a CHALLENGING repair installation in Lycoming County, PA, where we will train the installer.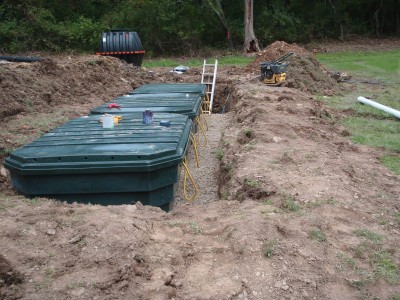 570-924-4696 (4

M

W

M

)
SALES & SERVICE, ALL OF PENNSYLVANIA